Car problems are hard enough, but finding the mechanic can be painful. Whether you've moved, had a bad experience, or your favorite car repair shop has closed doors – you will eventually need to find a new mechanic. How do you find one and what should you look for?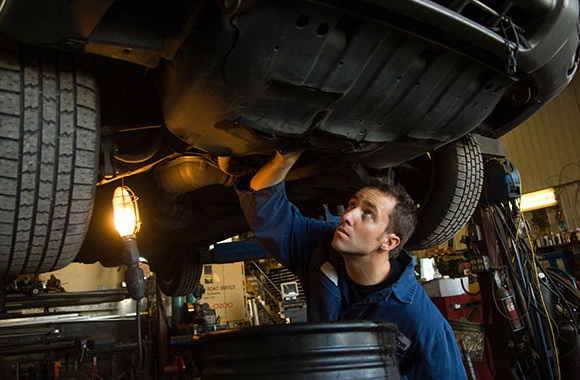 Most importantly, begin by looking locally. If your car is having issues, you will want a shop that is close by.  Begin searching online yellow pages to find local mechanics, see their reviews and website.  You may also ask friends, family members or co-workers for recommendations.
Once you find a few local shops that look promising, you can begin more detailed research. Is the shop and mechanic certified by the National Institute for Automotive Service Excellence (ASE)? What type of repair warranties do they offer? Is their pricing, fees and labor rates clearly posted?  You can usually answer these questions with a short phone call or a quick visit to the shop.
Switching to a new mechanic can be hard, especially if your last experience was a bad one. Start off small; take your car in when it needs an oil change or tire rotation. Beginning with a minor job, will help remove some of the stress and allow you to focus on the shop and how you were treated. You will then feel more comfortable taking your vehicle back in for more complex work.
Don't wait to find a new mechanic until you need one, start now. It is much easier to make these decisions when you aren't rushed.