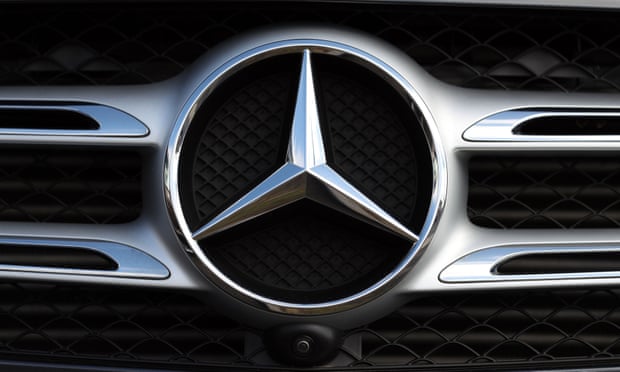 The Mercedes Benz emissions scandal started in 2016 when car owners of the brand's diesel vehicles in the U.S. filed a class-action lawsuit for the alleged use of defeat devices to cheat on emissions testing. The devices were said to have been installed in Mercedes-Benz vehicles so NOx or nitrogen oxide emissions were automatically adjusted during lab tests so they would stay within the legal limits. When driven in real-world conditions, however, the vehicles emitted NOx way higher than the regulated level. 
Although Mercedes-Benz, through its parent company Daimler, vehemently denied the allegations, car owners and their legal representatives pushed through with their lawsuit. Soon enough, other countries followed and started investigating the German carmaker. 
By May 2017, German prosecutors conducted a raid in 11 of Daimler's manufacturing sites in connection with investigations involving Mercedes-Benz and the cheat software installed in their diesel vehicles. About one year later, Daimler started recalling affected cars so these could be fitted with safer, environment-friendly engines. Germany's Federal Motor Transport Authority or KBA ordered the recall of 774,000 vehicles across Europe after they found cheat software in thousands of Mercedes-Benzes. 
Over the years, Daimler and Mercedes-Benz continued recalling cars, paying fines, and dealing with class-action lawsuits. 
Lawsuits and settlements
In 2019, Daimler spent approximately £738.27 million (or €870 million) in fines in Germany for violating emissions regulations.  
The following year, U.S. authorities handling the Mercedes emissions scandal required Daimler to settle the emissions claims by paying a fine of £1.097 million (or $1.5 billion). The carmaker also had to pay the U.S. car owners' class-action lawsuit that was worth approximately £512.214 million or $700 million.
Earlier this year, in March, a law firm in the United Kingdom started their group action lawsuit against Mercedes-Benz. The firm represents owners of affected vehicles and the claim was filed in a London high court.
The law firm brought together around 33,000 car owners in the UK who are potential emissions scandal claimants. The lawyers are hoping for payouts that would give each driver approximately £5,000.
Aside from the group action filed in London, around three more UK law firms also expressed their intention of filing group claims. They have already gathered potential claimants that equate to tens of thousands, and their campaign is still going on.
The lawsuits are similar claims that are assembled into one group litigation order. Regardless of the number of claims grouped together, the lawsuit is tried as one in court, similar to a U.S. class-action case. In the UK this is known as a Group Litigation Order, or GLO. 
According to the law firm that filed the UK class-action, between the years 2008 and 2018, the Mercedes-Benz emissions scandal has affected 700,000 vehicles and more or less 1.2 million drivers.
Despite all these lawsuits, the recalls, and the fines they have been paying, Daimler and Mercedes-Benz continue to deny all allegations addressed to them. They continue to deny using defeat devices in their diesel vehicles.
Why is a defeat device illegal?
Defeat devices have been around for years, but they were thrust into the spotlight when the Volkswagen Dieselgate scandal broke in 2015. U.S. authorities discovered that VW intentionally fitted defeat devices in their vehicles to cheat NOx emissions during lab tests. VW's diesel cars emitted nitrogen oxide that was about 40 times over the permissible and safe levels.
Several years later, other car manufacturers started getting implicated in the emissions scandal. Aside from Mercedes-Benz, BMW, Fiat, Ford, Vauxhall, Alfa Romeo, Renault, Nissan, Suzuki, Jeep, Citroën, and Peugeot are also alleged to have installed emissions cheat software in their vehicles.
A defeat device is an installed mechanism that automatically reduces a vehicle's emissions to a level that's within legal and safe limits whenever the automobile is subjected to a lab test. When the vehicle is driven outside of laboratory conditions, the device deactivates and the vehicle reverts to the amount of its usual emissions, which is above legal levels. 
NOx or nitrogen oxide is dangerous and has devastating effects on the environment and human health. It has nitric oxide and nitrogen dioxide, which are responsible for the formation of acid rain, smog, ground-level ozone, and particulate matter. As such, exposure to NOx can cause numerous health risks, such as asthma or aggravated asthma, cardiovascular issues, lung damage, respiratory problems, and mental health issues like anxiety and depression.
Nitrogen oxide is also debilitating to plant life. 
Volkswagen, Mercedes-Benz, and all the other manufacturers accused of installing defeat devices in their vehicles deceived customers when they marketed and sold the automobiles as environmentally friendly. In reality, the affected car owners have been driving around emitting toxic air.
What to do if you have a Mercedes-Benz
If you have a Mercedes-Benz and think that it was fitted with a defeat device, you can get in touch with your manufacturer. Once verified, Mercedes-Benz may issue you a recall notice. 
Like other affected car owners, you are liable to file a diesel compensation claim to get the compensation that Mercedes-Benz owes you. Get in touch with a team of emissions experts who can help you prepare the requirements and go through the process. Work with the experienced team at Emissions.co.uk and you will increase your chances of a successful claim.