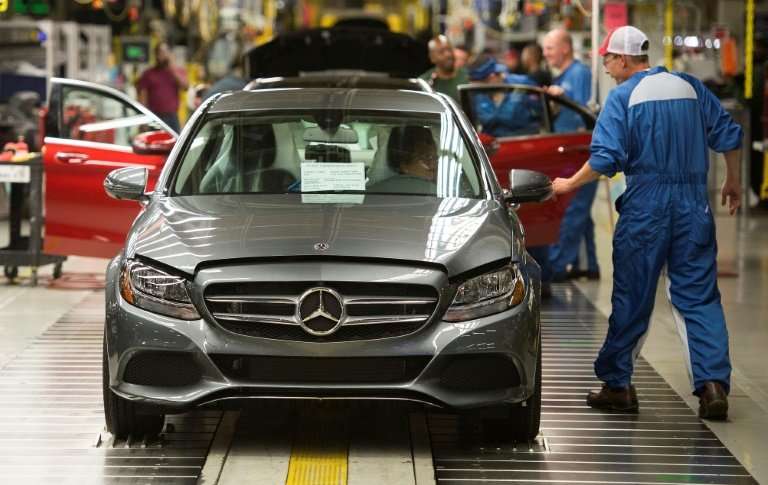 In September 2015, Volkswagen was summoned by the United States Environmental Protection Agency (EPA) in relation to allegations that they used defeat devices in their diesel vehicles sold across the country. Defeat devices or cheat software are used to artificially adjust emissions testing so they would stay within safe and legal limits.
The defeat devices are designed to detect when a car is being tested. Once it detects that such a test is being conducted, it automatically suppresses the vehicle's emission levels to within the limits set by the World Health Organization. When the vehicle is brought out in real-world road conditions, however, the vehicle reverts to its usual settings, emitting huge amounts of toxic gases. 
Emissions that come from road transport, such as cars and vans, are called nitrogen oxides or NOx. These are dangerous gases that harm the environment and affect human health. 
Eventually, the diesel emissions scandal spread throughout Europe, the UK, and other parts of the world. Additionally, more car manufacturers were implicated in the scandal, including Mercedes-Benz, a German carmaker like VW.
Mercedes-Benz emissions scandal
The Mercedes emissions scandal actually started in 2016, when US authorities found defeat devices in their diesel cars, just like what they found in VW vehicles. However, it was only in 2018 when Daimler, Mercedes' parent company, had to recall around 774,000 vehicles that were allegedly installed with defeat devices. The carmaker is said to have paid an estimated £776 million in fines for using the cheat device.
In the United Kingdom, approximately half a million diesel vehicles are said to have been installed with defeat devices. Generally, though, there should be around 1.2 million affected car owners and drivers in the UK, including fleet operators, lessees, and private owners.  
Defeat devices are prohibited under EU laws because they hide real emissions and therefore pass road safety testing even if the vehicle that's being tested emits pollutants in amounts that go beyond WHO-mandated limits. As such, apart from the recalls, Mercedes has also been paying fines and fighting group litigation Dieselgate compensation cases. 
Several law firms in the UK and Europe have been putting together claims cases for affected drivers. As a result, there are now thousands upon thousands of claimants in the United Kingdom.
In the United States, Mercedes-Benz already settled cases involving thousands of drivers, paying a total of approximately £576 million (or $700 million). 
Aside from the recall and US class-action lawsuit, Mercedes-Benz was found to have conspired with BMW and Volkswagen in suppressing technology being developed for clean emissions. The cartel was investigated with BMW and VK paying fines. Mercedes-Benz was not fined because they helped expose the conspiracy.
Which vehicles are affected by the 2018 recall?
The Mercedes emissions claim is for Mercedes-Benz's diesel vehicles with the BlueTEC emissions reduction system. They were supposed to have the cleanest emissions. The specific models affected by the 2018 recall include:
GLE
GLC
CLS
G-Class
E-Class
C-Class
SLC
SLK
GLK
S-Class
M-Class
Vito 
Sprinter
Before the 2018 recall, the focus was mostly on Mercedes-Benzes that were manufactured between 2012 and 2018. The new list includes more models. It now includes A-, B-, C-, E- and S-class vehicles using Euro 5 diesel engines. The vehicles should have been manufactured between 2008 and 2011. The list of cars and vans affected seems to grow year after year, and this has allowed affected drivers to ask the carmaker for compensation claims. 
Depending on the circumstances of your case, you can receive thousands in compensation. . Some affected drives may also file a claim using the Consumer Protection from Unfair Trading Regulations or CPUT. 
Filing your Mercedes emissions claim
One of the affected drivers, Veena Taak, bought Mercedes' BlueEFFICIENCY and BlueTEC vehicles because she wanted a reliable and environment-friendly car.  After learning that her Mercedes-Benzes may have been installed with a defeat device, Veena felt disappointed. She and other affected drivers like her filed a diesel compensation claim against Mercedes. 
You can do the same after verifying that your vehicle is affected by the scandal. 
Since the process can be challenging and time-consuming, you will want to work with a panel of emissions solicitors. Find one that is regulated, experienced, trained, and highly committed to helping car owners like you. The panel of solicitors at ClaimExperts.co.uk know exactly what you need and how to help you get back the compensation your manufacturer owes you.
Get in touch with ClaimExperts.co.uk now. They'll answer every question you have about how to file my diesel claim.