'Can Am Spyder' has been the 1st 3-wheel motorcycle on the automobile market that has created an immediate impression on people. Spyder RSS is the latest sportiest offering of Can AM motorcycle. This is the reason they are popular by the name of a Roadster. This motorcycle looks stylish and cool to ride. If you are riding it for the first time then this information will prove to be really helpful.
Is there a need for obtaining a motorcycle license?
If you want to ride a Can Am Spyder RS, then you need to simply get an automobile license. This license is enough to ride it in almost every state. You do not require any other motorcycle license to run it on the roads.
Reading manual makes things easy
You will find some additional features in Can Am Spyder RS such as a parking brake and electronic hoop in this bike. This needs enough theoretical and practical knowledge and mental preparation to use it prior to starting the bike. To get confidence and mastering the skills operating a three-wheeled "reverse tricycle" roadster, it is required for the rider to read their comprehensively designed owner's manual.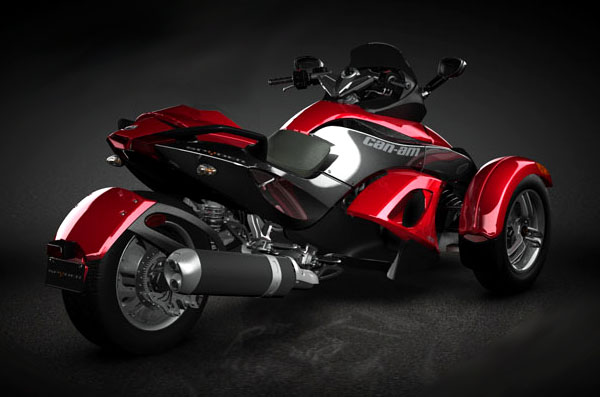 Maximum power output
Le Bombardier Spyder is engaging and quite easy to be used. Suspension is rigid without any harshness. The two wheels of this motorcycle are capable of delivering as much adrenaline that a 4-wheeler vehicle sometimes fails to deliver.
The Can-Am is stable, responsive, comfy and quick and hikes a good amount of cargo space in the 44-liter trunk. This makes Can Am motorcycles an undisputed leader among all the other types of motorcycles present on the market.
For whom is this motorcycle perfect?
Can-Am motorcycle is a perfect vehicle for 4-wheeler riders who are transitioning to using motorcycles. Also, if you are looking for extraordinary speed, power, efficiency and performance then you may find this motorcycle fulfilling the need.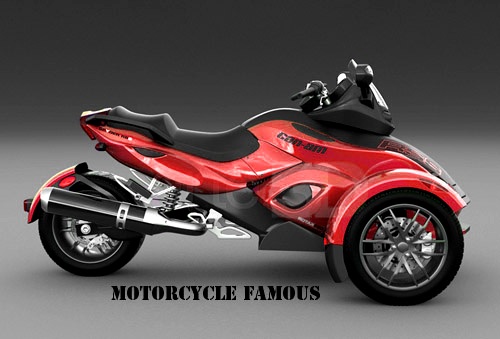 Spyder RSS is a smooth riding bike that is brilliantly powered by a V-Twin "900cc Rotax" engine. Mentioned below are some enticing features observed in this bike, which makes it the highest rated Can Am versions on the market-
belt-driven,
reverse gear functionality,
five-speed transmission,
powerful "Brembo disc" brakes,
a short windshield,
comfortable seating for 2 people,
an ample storage area for keeping two jackets and helmets,
an exhaust system and
self-canceling turn signals
Can Am Spyder is fast, comfortable and practical to meet the needs of the smart and modern rider. Its ease of riding and simplicity makes it one of the best motorcycles to make the driving experience quite thrilling.